Description: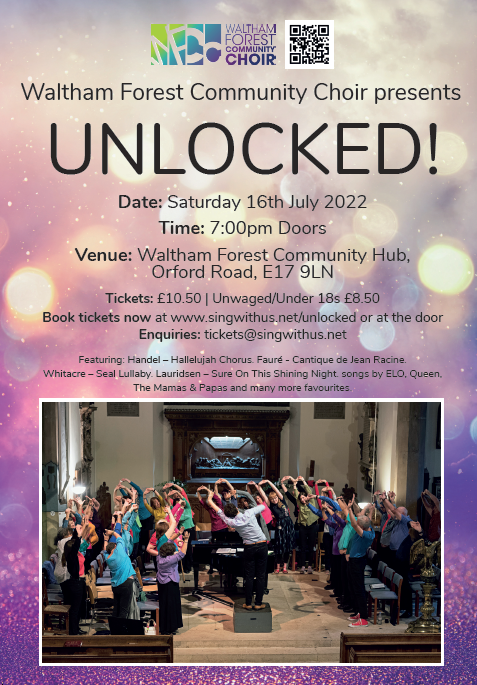 Waltham Forest Community Choir (belatedly) celebrate their 10th Anniversary with UNLOCKED!

The evening will include songs by Handel, Mozart, Whitacre, Lauridsen beside pop classics by ELO, Queen and The Mamas and Papas and much, much more.

Led by their Musical Director, James Naylor, and accompanied by Michael Bates; the evening promises to be entertaining mix of songs to delight all comers.